Produced in the 60s or 70s means that all furniture has had a lifetime on it. And that can often be seen. Vintage Designs only sells vintage furniture that is in good condition. To achieve this, almost all products are restored to repair damage and heavy signs of use. After restoration, there are still minor signs of wear visible, but that gives the furniture its authenticity.
Almost every piece of furniture consists of veneered wood, regardless of the country of origin. Restoration work consists of sanding the veneer to remove dirt, scratches and water marks from, for example, plant pots and then treating the veneer with hard wax oil. Sometimes the veneer is so damaged that locally the veneer is replaced by a new piece of veneer. Some furniture has a painted panel. It is often sufficient to polish the original paint layer so that it shines again as the paint did at the time of production in the 1960s.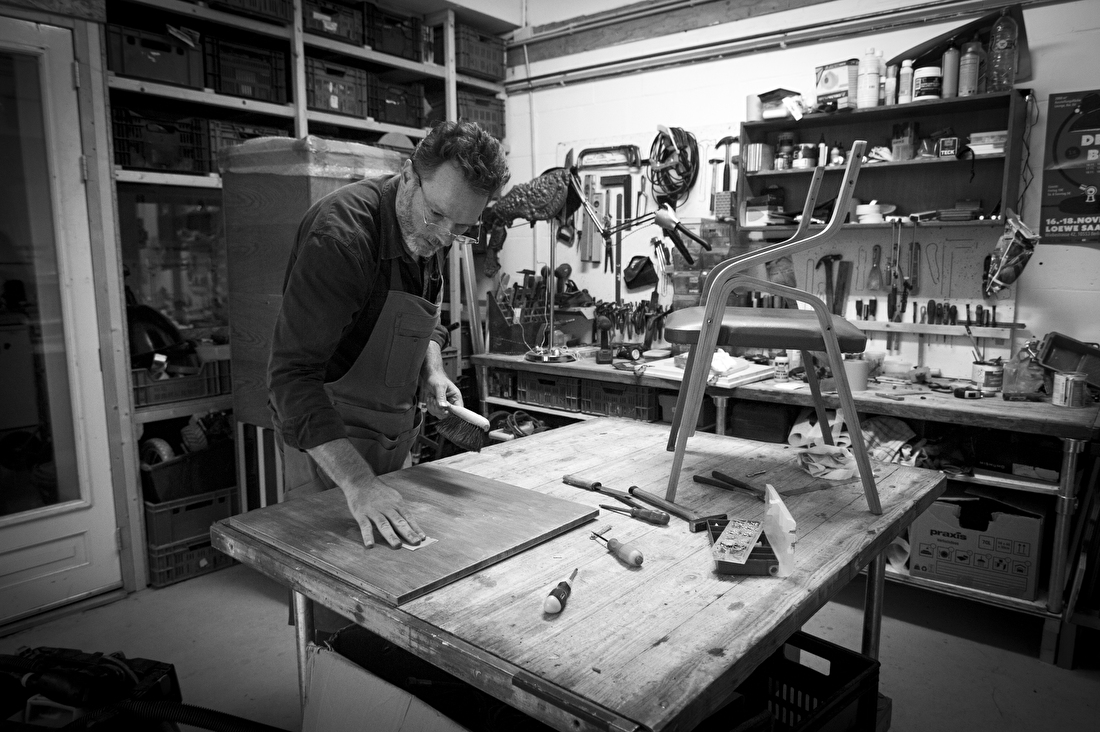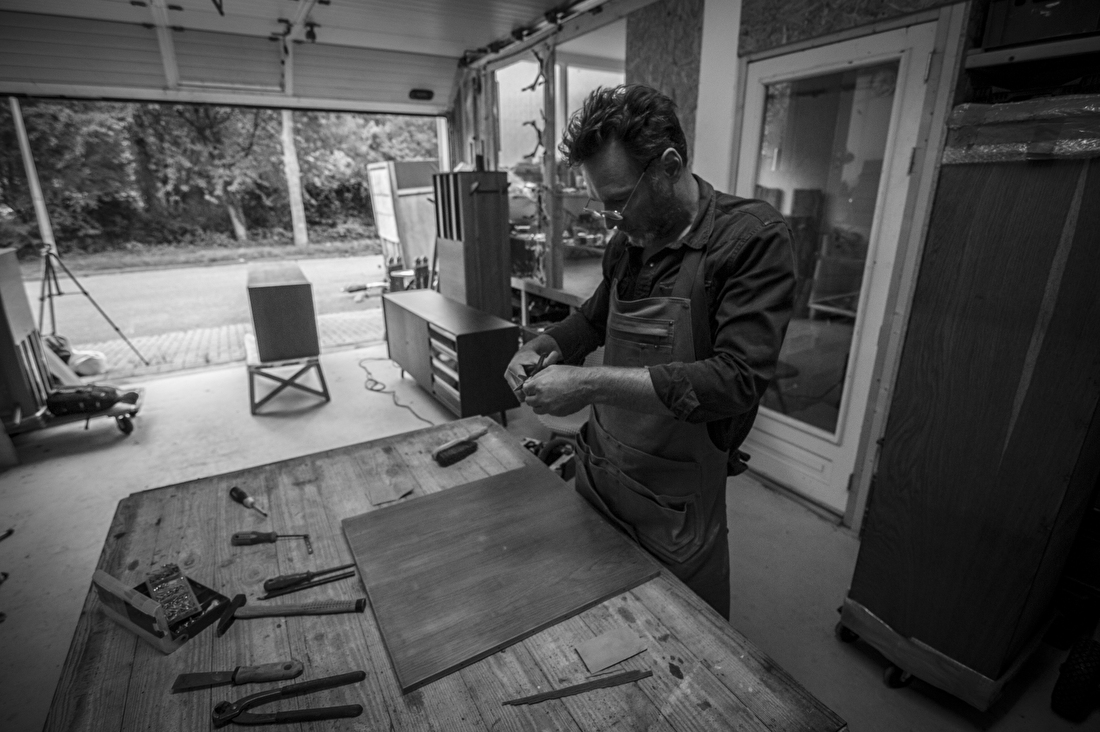 The furniture is also cleaned and made functional again. The construction is checked and repaired if necessary. Hinges are replaced if necessary, locks are checked and missing keys are recreated. Or the lock is replaced so that the doors close properly again. Drawers are cleaned and open and close perfectly again so that you can enjoy storing your things.
With this you purchase a beautifully original and high-quality piece of furniture that can last a lifetime. In addition, Vintage Designs provides a 12-month warranty on each piece of furniture.